Store

Getting hold of Mark's music is easy - just follow the links below


Mark's solo music
Never Ain't Nothin'
The latest single.
There are several ways to buy the download of this digital-only single BUT note that you will only get the free b-side song, Holy Water, if you buy from Bandcamp! Another benefit of Bandcamp is that downloads are always available in many formats including MP3, WAV, AAC, Ogg and FLAC.
Also available from Bandcamp and iTunes
COLE (RTR20082) CD £7.50 plus £1.50 P&P
COLE is the eponymous debut release from Mark Cole and features original songs across the variety of musical styles that he performs in. The eleven track album highlights his versatility as a songwriter and also as an instrumentalist, as Mark plays nearly all of the instruments on the recordings.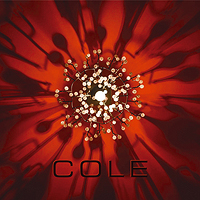 Track listing
1. Solitary
2. Desiccate Me baby
3. Love Will Make You Blind
4. Bon Ton Boy
5. Let Me Down
6. Water Will Rise
7. Misprint Formica
8. Honeyslide
9. Banus Rain
10. Out On A Saturday Night
11. Had Our Day

Also available as downloads - use the widget belwo to preview and purchase the album or individual traks



Brothers and Sons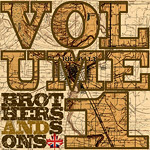 Only available in digital format at the moment. Choose your favourite vendor below
Sons of the Delta

All albums are available on CD direct from Sons of the Delta or from these vendors:
Rawtone Records, Amazon.co.uk, Amazon.com
and digitally from these vendors:
Bandcamp, iTunes, Amazon.com, Amazon.co.uk



The Jigantics
All albums are available on CD direct from The Jigantics or from these vendors:
Rawtone Records, Amazon.co.uk, Amazon.com
and digitally from these vendors:
Bandcamp, iTunes, Amazon.com, Amazon.co.uk

The Dockery Boys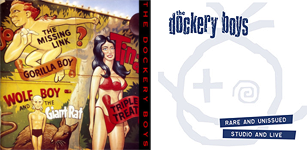 Now disbanded BUT albums are still available from Rawtone Records
Downloads availabe from Bandcamp