About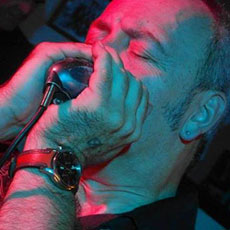 A powerful, passionate vocalist, Mark also plays a pretty mean harp, honest uncluttered slide and rhythm guitar, a little mandolin and accordion, and loves experimenting musically with other instruments and found objects. His many talents keep him in demand at studio sessions covering all types of roots music. Both in the studio and on stage he has played with or supported a great many artistes including Pinetop Perkins, Willie King, Kent DuChaine, Alison Moyet, Dr. Feelgood, Chris Jagger (Mick's brother), Roy Wood, Ian Dench (EMF), Steve Gibbons, Mike D'Abo, Phil Beer (Rolling Stones session man), the Gutter Brothers, Richard Thompson, Australian blues maestro Mojo Webb, guitar legend Alvin Lee (at the Glastonbury Festival in 1994) and Chicago Blues legend Eddie C. Campbell. Over the years he has received critical acclaim for his vocal performance and songwriting which has been described as having "a quality and professionalism that sets it apart from so many" with an "assured melodic delivery and ability to constantly impress" (Rock 'n' Reel magazine). He writes songs across many styles for himself, the bands that he plays in and other performers.
Mark regularly performs with his blues duo/band Sons of the Delta, with americana band The Jigantics and with harmonica maestro Liam Ward. He also performs occasionally with his blues and soul band Maxwell Street, solo and as a 'gun for hire' with other bands and musicians
Since Mark's first gig back in '82 he has treaded the boards countless times singing and playing blues and roots music with feeling, passion and conviction. In 1983 he formed Gloucestershire based blues band Maxwell Street, a band which still plays today having grown over the years from a four piece to a seven piece outfit. In the band's formative period, realising he could add something to the sound if he did more than sing, he started to teach himself slide guitar and harmonica by staying up until the early hours listening to the scratchy old vinyl albums of his favourite delta and chicago players and emulating them.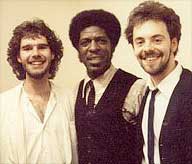 Over the years this totally self-taught approach has given Mark a down-home, undiluted style on guitar and harmonica which is reinforced by his choice of authentic vintage equipment. His stripped-down approach to music has over the years led to an understanding of the primal, raw, rhythmic force at the heart of all blues and roots musics. He is a great believer in the power that this emotional force has in music and uses a variety of old instruments and found objects to weave it into the foundations of his music.
In 1990 Mark formed the Dockery Boys. Once again Mark decided to expand instrumentally on what he brought to the band and taught himself piano accordion and cajun accordion. The band played a highly danceable brand of rootsy, rhythmic rock and by combining solid, guitar driven rhythms with fiddle, mandolin and accordion the Dockery Boys successfully bridged the gap between rock-pop and roots music. Numerous festival appearances included headlining the '94 Gloucester Docks Roots Festival and a prestigious slot at Glastonbury Festival '94 on the Acoustic Stage where they played a highly acclaimed set alongside Richard Thompson, Albert Lee and Allison Moyet. At Live '95 (a high profile showcase for hot talent) the Dockery Boys fought off nearly five hundred national bands to be voted one of the top ten new acts in the UK.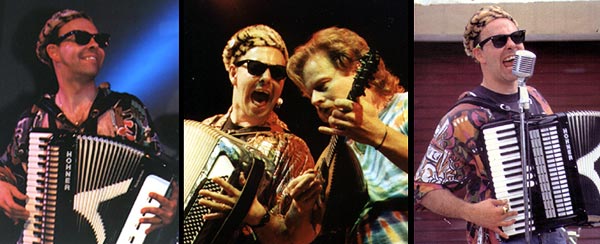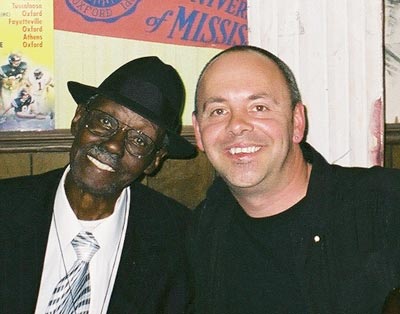 The new century saw Mark teaming up with Rick Edwards to form Sons of the Delta in 2003, a highly respected two piece outfit which plays a no-nonsense blend of electric and acoustic blues - both traditional numbers and new originals. Their music also features occasional sidesteps into other American roots styles such as gospel, hillbilly, bluegrass, cajun and texmex. In '04 they released their debut album 'One For The Road' on the Blues Matters! record label and in October of that year the Sons visited Clarksdale, Mississippi for three weeks where they played at a number of clubs and juke joints including Morgan Freeman's club Ground Zero. The visit also included time in Jimbo Mathus's recording studio, Delta Recording, where they were joined by 'Big T' Williams, Eric 'Bassfingers' Lanier and Jeff Hayes plus legendary bluesmen Sam Carr and Pinetop Perkins.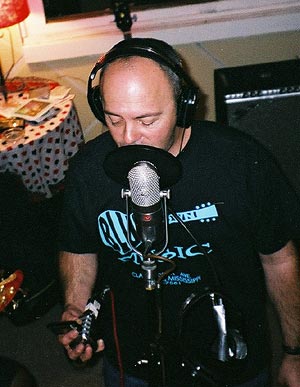 The buzz they generated while they were in Mississippi is illustrated nicely by the story of when they ran into Steve LaVere, the manager of the Robert Johnson estate, in Greenwood - over an hour's drive south of where they were staying in Clarksdale. Mark & Rick were in the Robert Johnson museum when Steve walked in. Mark recognised Steve straight away and introduced himself and as soon as Steve heard the English accent he said "You must be the English guys that recorded up in Clarksdale - I've heard about you guys"! Mark returned to Clarksdale in April '05 to visit his friends there and to play at the Clarksdale Juke Joint Festival where he teamed up with Ottawa blues brothers, Mike 'Mossman' Myers and Stevie Myers. In 2006 the CD of the now legendary Mississippi recording was released as critically acclaimed album 'Made In Mississippi' on the Rawtone Records label. That led to the duo growing to a four piece band, expanding their sound and repertoire, although they do also still perform as a duo in some venues. Since 2006 Mark and other members of the Sons have returned regularly to Mississippi.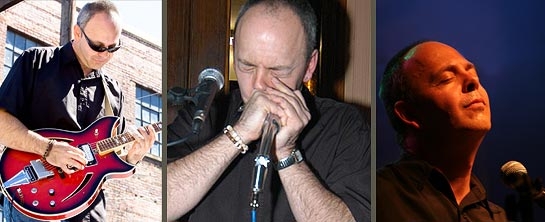 In 2007 Mark spent three months in Brisbane, Australia where he met and played with many of the East coast's finest blues players, establishing himself on the scene and making many good friends.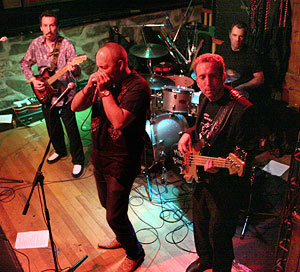 Ottawa, Canada, became a second home to Mark for parts of 2010 and 2011 when he accepted the Myers brothers invitation to perform and record an album with them. The tour came to a close with a blistering performance at Ottawa's legendary blues venue The Rainbow. The album, featuring Mark on harp and vocals, was released in 2012 and is titled 'Drive'.
Since Marks return to the UK the Sons of the Delta have released their highly regarded third album 'Tasty Nuggets' and a fourth aclaimed album, the acoustic duo release 'Red Hot at Peppers' recorded live during the 2016 Gloucester Blues Festival. They continue to perform internationally as both as a duo and a band.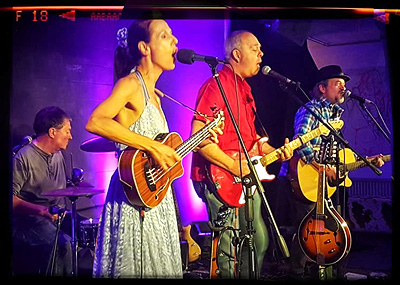 Mark also co-formed nu-folk and americana band The Jigantics where he resurected his accordion playing and learned the mandocello. The band's much-talked-about debut album 'Daisy Roots' raised their profile in the folk world and they now appear regularly at venues and festivals across the country and in Europe. Their second album 'Seconds Out' had even greater praise heaped upon it and has propelled them further forwards on the folk and Americana scenes. They are soon to start recording their third album and continue to grow in popularity, filling venues wherever they play.
As well as the Sons and the Jigs, in 2016 Mark started performing with Damon T, a New York musician who relocated to Gloucester UK, adding harp and guitar to Damon's hypnotic Hill Country Blues styled guitar and soulful vocals. The two were a natural fit and played at numerous festivals and opened for acts as diverse as blues guitarist Chantel McGregor and 70's punksters The Damned. Sadly, Damon lost his ongoing battle with cancer in July 2019 but you can still hear his music on his Bandcamp page.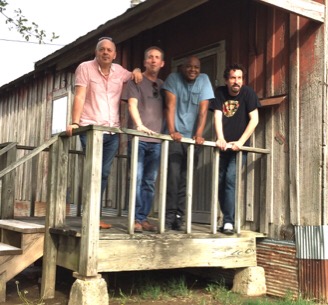 The Myers Brothers and Mark continue to collaborate whenever and wherever they meet up under the collective name of Brothers and Sons. In April 2016 they met up in Clarksdale, Mississippi, and performed at Hambone Gallery for an appreciative crowd. On the same trip they recorded a handfull of songs at the famous Juke Joint Chapel at the Shackup Inn. These have been released as the digital EP 'Brothers and Sons Vol I'.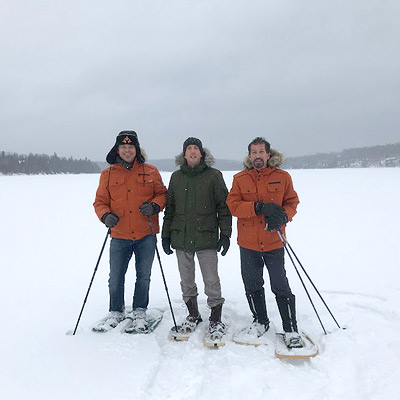 In February 2017 Mark visited Ottawa and headed north with the Myers brothers to a cottage by a frozen lake, in three foot of snow and temperatures dropping below -20c, where they recorded some more tracks. These are currently being mixed and will eventually be released as 'Brothers and Sons Vol 2'.
Mark's debut solo album COLE was released in July 2018 and features eleven songs across the various genres that he writes and performs in. Reviews have been very positive and the album has been described as a "superb album", "excellent new solo album", "a mighty fine album throughout" and "an album of pure pleasure". Hear the album and read reviews on the COLE page.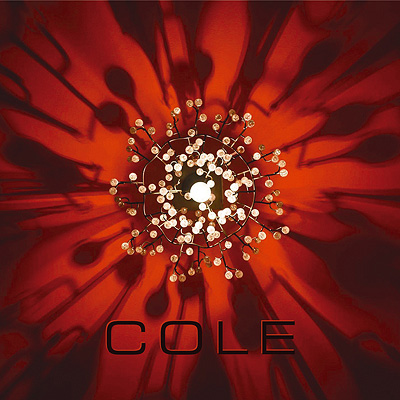 Mark released a follow up single to the album in the summer of 2019. The single, titled Never Ain't Nothin', received praise and airplay and features in Mark's new live collaboration with award-winning harmonica player Liam Ward. Mark plays mostly stringed instruments in this new pairing but the audience is given an extra treat on their encore number which features both of them on harmonica, swapping rhythm and solos increasingly as the song progresses.